This is an archived article and the information in the article may be outdated. Please look at the time stamp on the story to see when it was last updated.
SAN DIEGO – San Diego's Mexican community is joining the millions mourning the death of 43-year-old American-Mexican music icon Jenni Rivera.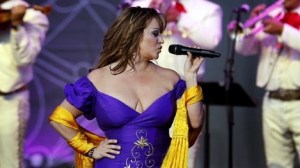 Known as "La Diva de las Bandas," or the Diva of Banda music, Rivera performed at sold-out concerts across Mexico and the US, including San Diego.
"She's going to be remembered for her music, as a strong Latina and for how open she was about her personal life," said Geena The Latina, on-air radio personality at San Diego's Channel 933 FM.
Banda is a style of Mexican music featuring brass instruments and a heavy polka beat. Rivera topped the Mexican music charts, but she was also known for sharing details about her tumultuous personal life with her fans and the media.
She had a reality show on Telemundo's bilingual channel, Mun2, showcasing her five children and two grandchildren. She often made herself available to both Latino and American media.
"It's been two divorces, I'm married again," she shared during an interview with KTLA earlier this year.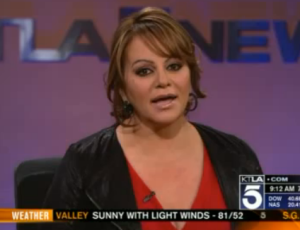 The plane carrying the Mexican Diva and her crew crashed into a mountainous area in Northern Mexico Sunday.
The U.S. National Transportation Safety Board said no one survived the plane-crash, even though her remains had yet to be found Monday.
Since news of the tragedy broke Sunday, fans in San Diego have called radio stations and flooded social media sites offering their condolences.
"This is a day when people in the Latino culture will remember forever," said Geena The Latina.
But some fans are refusing to believe Rivera has passed on.
"I'm so sad," said Linette Garcia, a fan of Rivera. "Somebody maybe took her as ransom and they're probably asking for money."