This is an archived article and the information in the article may be outdated. Please look at the time stamp on the story to see when it was last updated.
LOS ANGELES – Crowned by the sale of a Malibu estate for $74.5 million, the number of houses sold last year at $1 million and above statewide jumped to a six-year high, according to real estate information service DataQuick.
In the strongest showing, the number of homes sold at $2 million and up set state, Southern California and L.A. County records.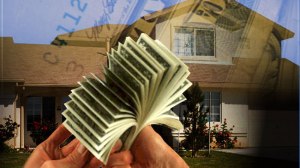 "The luxury market did bounce back last year," said housing market analyst Paul Habibi, a real estate lecturer at UCLA's Anderson School of Management. "A lot of people were stepping back into the waters."
Among them were lucrative investors looking for a place to park their dividends.
"The stock market lined the pockets of high-end buyers," Habibi said. "That translated into home purchases."
Appreciation-fueled gains in home equity allowed others who had been waiting on the sidelines to move up to bigger and better digs, releasing pent-up demand from recent years.
"It's a herd mentality," said Westside Estate Agency co-founder Stephen Shapiro, who last year saw well-priced homes drawing multiple bidders. "When people start paying more for houses, other people don't mind paying more."
Statewide, 39,145 homes changed hands for $1 million or more in 2013, up 45% from the year before and the best showing since 2007, DataQuick said. This slice of the market outpaced overall sales, which were essentially the same as in 2012, down only 0.6%.
An all-time high of 7,383 homes sold in the state at the $2-million-and-above mark, up 33% from the 5,536 that changed hands in 2012. Southern California broke a record with 4,514 sales at $2 million and above, and L.A. County also eclipsed previous highs with 2,628 sales.
In L.A.'s ultra-luxury market, locals, foreigners, flippers and celebrities came to the party, with billionaires playing musical houses in the $20-million-and-up price range.
Oaktree Capital Management Chairman Howard Marks had the priciest sale statewide, unloading his 9.5-acre estate in Malibu in an off-market deal for $74.5 million. The beachfront property includes a 15,000-square-foot main house, two guesthouses, a gym and a swimming pool.