This is an archived article and the information in the article may be outdated. Please look at the time stamp on the story to see when it was last updated.
DULZURA, Calif. – Inside a quiet East County home, investigators believe Navy sailor, Race Remmington Uto, was trying to kill his wife by poisoning.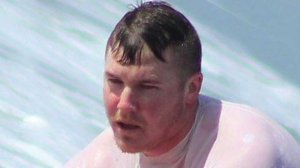 The 27-year-old Electrician's Mate 3rd Class was arrested last Thursday at the Balboa Naval Hospital on attempted murder charges. He is accused of purposely poisoning his wife with a highly toxic chemical called Thallium.
Uto, who is assigned to Naval Base Point Loma, became a suspect in March after his wife became sick from an undiagnosed illness and had to be hospitalized.
Sheriff's investigators say tests revealed she had extremely high levels of Thallium in her system.  Thallium is a pesticide that was widely used to kill rats, but has since been banned in the US.
At the couple's home on Cochera Via, crime tape remains around the garage.  A neighbor told FOX5 that hazardous materials teams spent hours combing the home for evidence.
An investigation involving the FBI, the Navy, and the Sheriff's Department led to Uto's arrest.  He was taken into custody at the Naval Medical Center Thursday. It's unclear if he was at the facility for treatment, but he is currently under suicide watch at the Vista Detention Center.  He is expected to be  in court Wednesday for arraignment.