This is an archived article and the information in the article may be outdated. Please look at the time stamp on the story to see when it was last updated.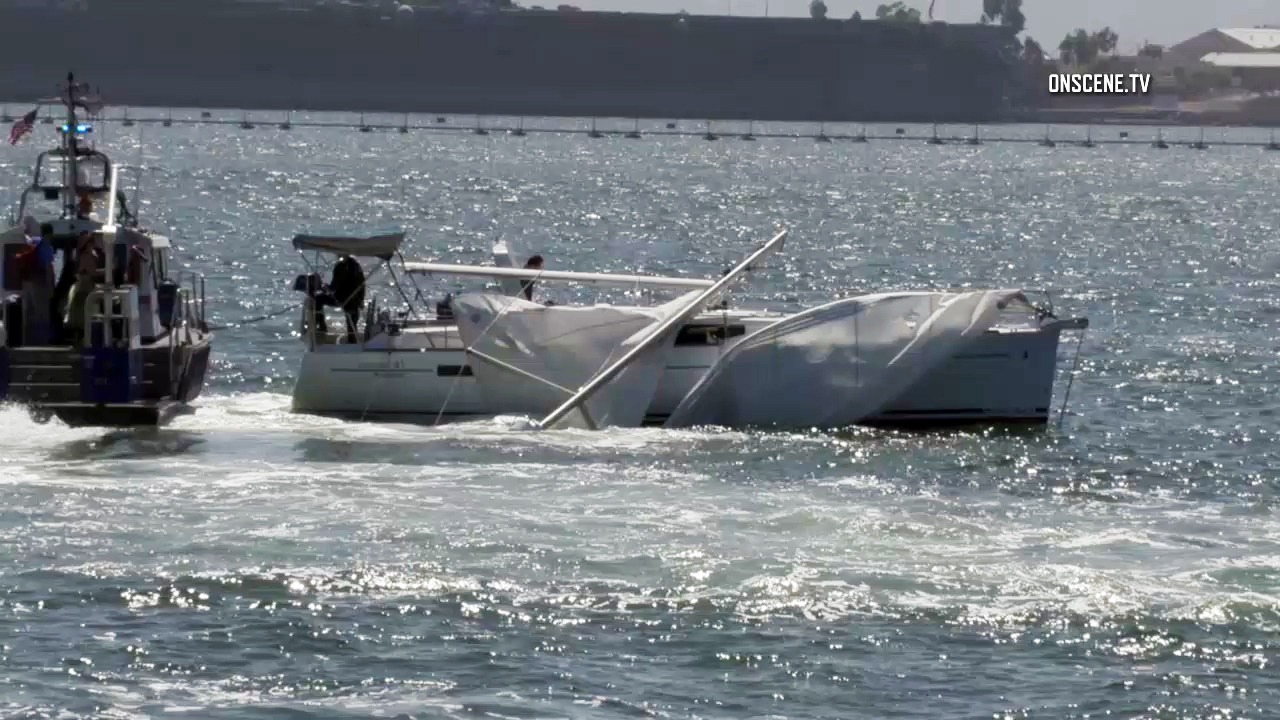 SAN DIEGO — A sailboat was badly damaged Sunday after its mast smashed into the side of the USS Midway Museum in San Diego Bay.
The nautical mishap happened around 2 p.m. Harbor Police said any damage to the historic aircraft carrier was "minor" and there were no reported injuries.
"I don't think he realized how tall his mast was and he was too close to the boat and it was too late. More like the wind grabbed him and pulled him in," said Craig Wiener, who was inside the museum at the time of the crash. "My kids were looking out the window saying, 'Hey dad, there's a big boat coming at us.' And with that, we heard a big crash."
The badly damaged sailboat, with its mast and sail lying partially submerged in the water, was seen floating in the bay near the Midway in the hour following the accident. It was later towed away.
"Definitely was an exciting day on the tour on the Midway," said Wiener, an Orange County resident, with a laugh. "It was my first time coming here and what an ending."