This is an archived article and the information in the article may be outdated. Please look at the time stamp on the story to see when it was last updated.
SAN DIEGO — The San Diego City Council unanimously voted Tuesday to create safer recreational and commuter routes for bicyclists.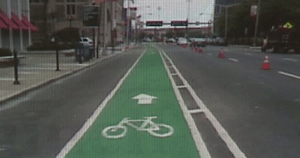 The resolution, written up by councilwoman Lorie Zapf, suggested ideas for new bike lanes including a "green line" that's built in the middle of the road as a commuter bike path, designed with brightly colored road markings.
It called for road improvements, encouraged cycling commuter projects and for an expansion of a 2002 Bicycle Master Plan.
"San Diego was not built out in its initial plan with bike lanes in mind, so now we have to fit them in, and that is no easy task," said Zapf.
The advocacy group "Bike SD" was a big part of the push to see this resolution through.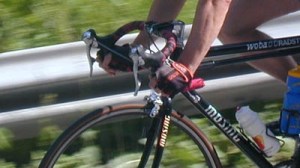 While cyclists say this is a great call to action, they're also disappointed in specific parts of the resolution.
"If you talk to anyone who rides in San Diego, navigating past the on-ramps and the off-ramps is the trickiest and scariest part of riding in San Diego," Executive Director of Bike SD Samantha Ollinger said. "If you have to prioritize, that should be on top, and that wasn't listed on the language of the resolution."
Two separate cycling deaths took place in roadways where these ramps pose a problem for cyclists.
Zapf and other council members said they'll need the help of commuters and bikers to help prioritize the projects, but first they need to find the funding.
"I think it's a huge step forward obviously, but there's a lot more work to be done," said Ollinger.