This is an archived article and the information in the article may be outdated. Please look at the time stamp on the story to see when it was last updated.
Sacramento, Calif. — A patient at the Kaiser Permanente South Sacramento Medical Center who was potentially exposed to the  Ebola virus has tested negative, hospital officials confirmed Thursday night.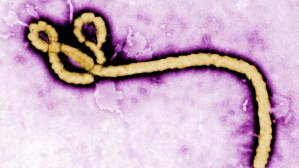 The unidentified patient was being cared for in a specially equipped negative pressure room while tests were ongoing, officials said.
It is unclear when the patient arrived at the facility or when the possible exposure to the virus occurred, but it did happen in West Africa, officials said.
No specific information about the patient, including the name or gender, has been released.
Kaiser was working with the Sacramento County Division of Public Health concerning the patient.
All precautionary steps were taken for the safety of staff and other patients, the hospital said.