This is an archived article and the information in the article may be outdated. Please look at the time stamp on the story to see when it was last updated.
CHULA VISTA, Calif. – Former Rutgers University basketball coach Mike Rice apologized publicly Wednesday only after the video showing his verbal and physical abuse on his athletes went viral.
Video captured Rice shoving, kicking and slamming basketballs into his student athlete's heads, while yelling out homophobic slurs.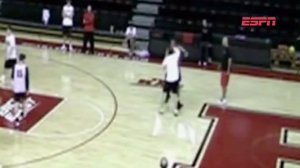 "There's no explanation…I was wrong," Rice said.
The abuse had gone on for months upon months.
"This really highlights, some of the things that unfortunately happen," said Sweetwater School District spokesman Manuel Rubio.
Rubio said often times athletic programs in schools put coaches through etiquette trainings, evaluations and background checks.
"Every season, every year we're doing this with our coaches," he said.
One of the biggest challenges in handling these incidents is getting students, teachers and parents to report suspected abuse, Rubio said.  He recommends parents be as present as possible, especially if they suspect something is wrong.
"Here in our district parents are welcomed to come to practices," he said. "Even if it's just a comment or someone said something that just didn't feel right, address it right from the get go."
"If it's a very small concern bring it up to somebody, because those are the things that can build up to something else," Rubio said.
Schools under the Sweetwater District also offer the services of third party compliance officers who are available for students, parents and teachers to report incidents or suspicion of abuse anonymously.