This is an archived article and the information in the article may be outdated. Please look at the time stamp on the story to see when it was last updated.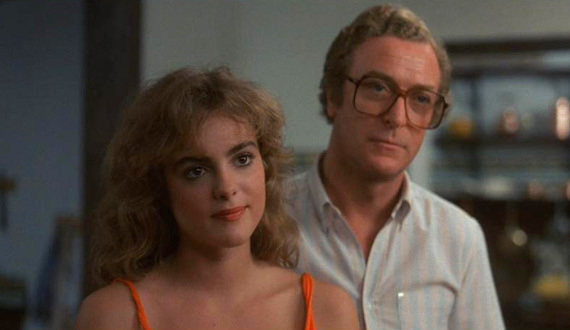 I have fond memories of Rio. No, I've never been there, but…in 8th grade when Duran Duran released the song "Rio," the two prettiest Filipinas in Mira Mesa sang it non-stop in Algebra class. And not soon after, watching Blame it on Rio, as this gorgeous young woman tried seducing Michael Caine on vacation. If that teenager wanted to sleep with a guy that had bad frizzy hair and huge glasses…there was a chance for my 15-year-old sorry ass – with big glasses and frizzy/wavy bad hair.
The animated movie Rio came out last year, and I was pleasantly surprised. I couldn't make it to the press screening of Rio 2 as it was an early Saturday morning. Yet this last Saturday evening I made it up to the Carmel Mountain Reading Cinemas and caught it before a friends' birthday party.
The first Rio had dazzling animation and thrilling musical numbers. Rio 2 is a bit uninspired, but did have two good music numbers. One was Jemaine Clement (Flight of the Conchords), who is one of the funniest men on the planet. He did a talky version of "I Will Survive" that's even talkier than the Cake version. There was a humorous song called "Poisonous Love" by Gabi, an amorous poison dart frog. She is voiced incredibly by Kristin Chenoweth (Glee, Pushing Daisies). The tune is almost as funny as "In Summer," the song the snowman sang in Frozen.
It's not necessary to have seen the first Rio to follow along with this story. The domestic blue macaw named Blu, was a former pet (he's voiced by Jesse Eisenberg). His love Jewel (Anne Hathaway) wants to fly off to the Amazon rain forest because a news report shows other blue macaws have been spotted there.
We get a few clever jokes with the use of GPS as they're flying, and then it turns into an animated version of Meet the Parents when we see Jewel meet up with her long, lost family. The macho father is played by Andy Garcia, and the ex-boyfriend that father likes a lot more, is voiced by Bruno Mars.
Nigel, the mean cockatiel from the first movie (Jemaine Clement), isn't as much fun as he was in the first. They don't seem to do much with the fact that he can no longer fly. He does have a few zingers as he goes after the macaws.There are also some loggers that cause problems for the birds.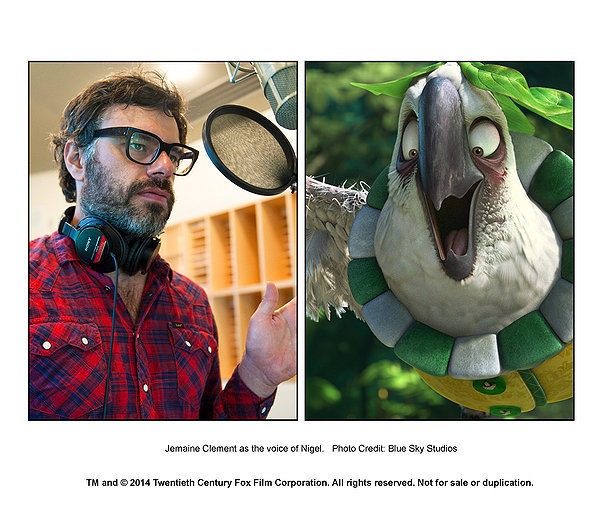 Jamie Foxx, George Lopez, and Will.i.am (Black Eyed Peas) add nothing. And as funny as Tracy Morgan is in interviews, the dog he played in the first movie was mildly amusing. Here he doesn't contribute much.
There are fun auditions for a talent show and great sight gags involving an anteater.
This film didn't get the best reviews, and it certainly doesn't deserve to be praised. Yet the Lego Movie got great reviews and Rio 2 is on par with that.
It's from the same studio that milked the Ice Age franchise and I suppose that's what they're doing here. Let's hope Rio 3 is a bit better.
I was glad to see the movie still got a G-rating, but a few scenes might bother some parents. One involves a snake eating a loggers (although they don't actually show it). There are a few other questionable scenes but I think if the children are young, they won't even get what's being implied in those scenes.
Kids will love this movie. Adults will enjoy some aspects of it, and probably agree with me – 2 ½ stars out of 5.
There are worse ways to spend 90 minutes.