This is an archived article and the information in the article may be outdated. Please look at the time stamp on the story to see when it was last updated.
CHULA VISTA, Calif. — A motorcyclist was fatally injured in a two-vehicle crash Thursday on a Chula Vista roadway, police said.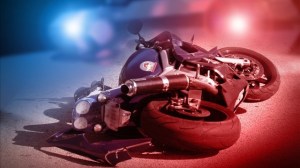 The westbound motorcycle and another vehicle collided shortly after 5:30 a.m. in the 1300 block East H Street near Regulo Place, Chula Vista police Lt. Kenny Heinz said. Police said the motorcycle apparently struck the rear end of the vehicle ahead of it.
The rider was found unconscious and lying on the ground after the crash, police said. He died at the scene.
The rider's name was withheld pending family notification.
The other vehicle's occupants' injuries were reported as minor. The driver of that vehicle was taken to a hospital complaining of pain, police said.
Authorities closed westbound East H Street's four lanes from Buena Vista Way to Paseo Ranchero, Heinz said.