This is an archived article and the information in the article may be outdated. Please look at the time stamp on the story to see when it was last updated.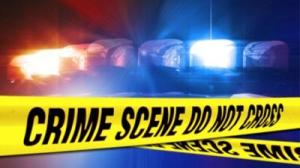 SAN DIEGO – San Diego County Crime Stoppers Thursday dangled $1,000 rewards in hopes that the public will help located two men wanted in connection with separate domestic violence cases.
Cristian Jose Dominguez, 21, choked his estranged wife into unconsciousness at her Sherman Heights/Grant Hill-area residence in the 2500 block of J Street the evening of Feb. 23, then fled before officers could arrive, according to San Diego police.
The next morning, Dominguez allegedly returned and shot his estranged wife's friend, who had stayed the night to protect her in the event Dominguez returned.
The friend was shot multiple times in his chest but continues to recover, police said.
Dominguez was last seen getting into the passenger seat of a red Mitsubishi sedan, possibly an Eclipse, police said.
In addition to seeking out Dominguez, Crime Stoppers Thursday asked for help in locating Ramiro Espinoza. The 34-year-old Espinoza allegedly shot his ex-girlfriend in front of her 4-year-old daughter the night of May 24.
Espinoza shot the woman in her head, neck and chest in the 1800 block of Smythe Avenue in the San Ysidro area, then fled, police said.
The shooting victim underwent emergency surgery for life-threatening injuries and remained hospitalized Thursday in serious but stable condition, according to police, who said she is expected to survive.
Her daughter was not injured in the gunfire.
Both Espinoza and Dominguez face an attempted homicide charge if captured, police said.
Police described Dominguez as Hispanic, about 5 feet 6 and 150 pounds, with black hair and brown eyes. Espinoza was described as Hispanic, about 5 feet 9 and 165 pounds, with brown hair and brown eyes.
In photographs released by Crime Stoppers Thursday, Dominguez had a thin mustache and Espinoza a thick mustache.
Crime Stoppers is offering rewards of up to $1,000 for information that leads to an arrest in either case.
Anyone with information about the whereabouts of either suspect is asked to call Crime Stoppers at (888) 580-8477. Tipsters may also call SDPD's domestic violence unit at (619) 533-3500. Callers can choose to remain anonymous.