This is an archived article and the information in the article may be outdated. Please look at the time stamp on the story to see when it was last updated.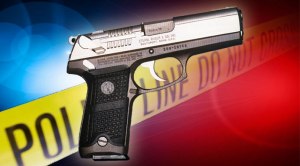 SAN DIEGO — Animal welfare officials asked the public Monday for help determining who fatally shot a dog in an East County residential neighborhood last month.
The 2-year-old female pit-bull mix was killed in the 500 block of Millar Avenue in El Cajon in early February, according to the San Diego Humane Society.
In addition to seeking the responsible person, the agency is trying to track down the owner of the animal, which had no collar but was clean and appeared to have been well cared for, SDHS spokeswoman Kelli Herwehe said.
Police recovered the bullet that killed the dog and have been working to tie it to the perpetrator through ballistics comparisons, fingerprints or other evidence.
Gary Weitzman, president and CEO of the humane society, called the crime "horrific."
"Unfortunately, we see animal cruelty like this all too often," he said. "We rely on information from the community to be able to seek justice for these defenseless animals."
Anyone with information about the case is asked to call San Diego County Crime Stoppers at 888-580-8477. Tipsters may remain anonymous and could be eligible for a reward of up to $1,000.