This is an archived article and the information in the article may be outdated. Please look at the time stamp on the story to see when it was last updated.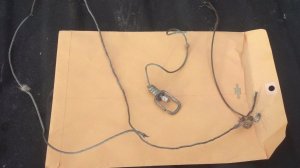 SAN DIEGO – People for the Ethical Treatment of Animals Thursday added $2,500 to the $1,000 reward being offered in the death of a coyote caught in snare trap in Vista.
The San Diego Humane Society and SPCA put up a $1,000 reward leading to the culprit who set the trap. The coyote was found Nov. 19 nearly cut in half in a backyard, according to the animal welfare groups.
"In addition to being extremely cruel, such traps are also indiscriminate — every year dogs, cats, birds and other animals are killed or maimed in traps similar to this one," PETA's director Martin Mersereau said."Whoever is responsible deserves jail time."
Whoever set the trap could face prison time and/or a substantial fine.
Snare traps are illegal in many jurisdictions and are considered inhumane, said veterinarian Gary Weitzman, president and chief executive of Humane Society.
"Cruelty like this is all too common, and it's tragic," Weitzman said.
"Animals can't speak for themselves so we rely on information from the community to seek the justice they can't."
Anyone with more information was asked to call the San Diego Humane Society's Humane Law Enforcement Department at (619) 243-3466, or report a tip via email to investigations@sdhumane.org.