This is an archived article and the information in the article may be outdated. Please look at the time stamp on the story to see when it was last updated.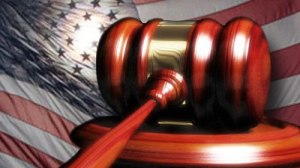 SAN DIEGO — A retired Navy official who started a second career working for a defense contractor in Japan pleaded guilty in San Diego federal court Thursday to his role in a conspiracy to overcharge the U.S. Navy by as much as $2.5 million for port services to American ships.
Edmond A. Aruffo, 45, pleaded guilty to conspiracy to defraud the United States. He faces a maximum of five years in prison and a $250,000 fine when he is sentenced Oct. 3 by U.S. District Judge Janis Sammartino.
Aruffo, who retired in 2007 at the rank of lieutenant commander after a military career spanning 20 years, is the fourth defendant to plead guilty in an extensive international fraud and bribery scandal that has ensnared employees of Glenn Defense Marine Asia and several U.S. Navy officials.
Aruffo became manager of GDMA's Japan operations in 2009 after meeting CEO Glenn "Fat Leonard" Francis, who was also charged in the case. GDMA is a Singapore-based defense contractor that has serviced Navy ships and submarines in the Pacific for decades.
Francis is accused of bribing Navy personnel with cash, luxury travel, expensive meals, consumer electronics and prostitutes in exchange for classified and propriety information to win contracts and favorable treatment for his company.
Aruffo's plea agreement states that he and others defrauded the U.S. Navy in connection with charges for port services provided to nearly every Navy ship that came to port in Japan from July 2009 to September 2010.
In addition, Leonard and his cousin, GDMA executive Alex Wisidagama, enlisted the clandestine assistance of Navy personnel — including Cmdr. Michael Vannak Khem Misiewicz, Cmdr. Jose Luis Sanchez, Naval Criminal Investigative Service Special Agent John Beliveau and Petty Officer First Class Daniel Layug — to provide classified ship schedules and other sensitive information about an ongoing criminal investigation of GDMA, according to court documents.
In total, GDMA overcharged the Navy under its contracts and submitted bogus invoices for more than $20 million, according to the U.S. Attorney's Office.
Wisidagama, Beliveau and Layug have pleaded guilty; the other defendants are awaiting trial.