This is an archived article and the information in the article may be outdated. Please look at the time stamp on the story to see when it was last updated.
SAN DIEGO – A retired Camp Pendleton Marine admitted to stabbing his girlfriend, dismembering her body and hiding a backpack with her body parts in a remote jungle in Panama.
Brian Karl Brimager pleaded guilty to second-degree murder in the death of Yvonne Baldelli, who's believed to have been killed on or around Nov. 27, 2011.
After the killing, Brimager obstructed the investigation into Baldelli's murder by disposing of evidence, including a blood-stained mattress, her dog, and clothes and jewelry, according to his plea agreement.
Brimager also sent fake emails from Baldelli's account to her friends and family after her death, in which he pretended to be her, and withdrew money from her bank account in Costa Rica and made false statements to a federal agent investigating her disappearance to make it appear as though she was still alive, the plea agreement states.
Prosecutors will recommend that Brimager be sentenced to 30 years in prison, and the defense will argue for a 20-year sentence, according to the document.
Brimager and Baldelli moved together from Los Angeles to the archipelago of Bocas del Toro, Panama, in September 2011, and rented a room in a five- unit hostel on Isla Carenero, a small island near Bocas reachable only by boat.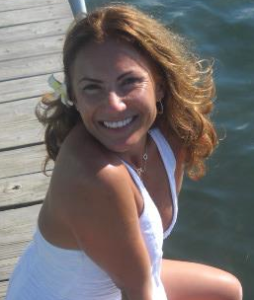 Almost immediately upon arrival, Brimager started emailing another girlfriend -- the mother of his young daughter -- and discussed plans to move back to California to live with the woman and help raise their daughter, according to a federal indictment. The emails did not mention Baldelli.
At the same time he was emailing the other girlfriend, Brimager began physically abusing Baldelli, causing injuries that included bruising on her arms and around her eyes, according to court papers.
After murdering the victim, Brimager dismembered Baldelli's body and disposed of the parts in a remote jungle area on Isla Carenero, court documents state.
Within hours of killing Baldelli and prior to dumping the mattress in the ocean, Brimager conducted two Internet searches on her computer, one for "washing mattress'' and a second for "washing mattress blood stain,'' the indictment says.
Baldelli's skeletal remains were found in the jungle almost two years later.
Brimager has been in U.S. custody since June 2013 on charges of obstruction of justice, giving false statements to a federal officer and falsifying records, all related to the Baldelli murder investigation.