This is an archived article and the information in the article may be outdated. Please look at the time stamp on the story to see when it was last updated.
SAN DIEGO — Campo residents told a judge Friday they don't want a soon-to-be-released sexually violent predator placed in their rural southeastern San Diego County community.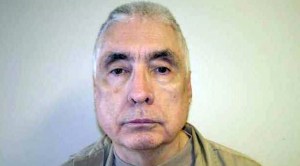 After a hearing last August, Superior Court Judge David Gill found that Douglas Badger could safely be released into the community for continued treatment and supervision.
Last month, the Department of State Hospitals proposed placing Badger at a 5.07-acre private residence on Custer Road in Campo. The nearest schools are Campo Elementary, located 2.2 miles away, Mountain Meadow High School and Potrero Elementary School, both 8.3 miles to the west.
Gill heard comments from community members today regarding the plan to place Badger there. "I think it presents a problem," Campo resident Walter Ogle told the judge.
Ogle urged the judge to place Badger in a trailer outside the walls of Donovan State Prison in the South Bay, but Gill said that was not a viable option because a trailer formerly used to house Badger and other sexually violent predators has disintegrated.
Gill said Liberty Healthcare — the agency responsible for monitoring people like Badger once they're released — has considered "hundreds if not thousands" of sites to put Badger. The judge said he could also place Badger in another county if no suitable housing can be found in San Diego.
"It's a challenge, it's a real challenge," the judge said.
Lorrie Ostrander, a backcountry resident who was abused as a child, said children must be protected from predators.
"No one should feel safe," Ostrander said of Badger's proposed placement in Campo. "There is no cure, and he is not well. He's going to violate his parole. He chose a way of life. He wasn't born with it."
Lisa Ogle, a former sheriff's deputy, said the proposed residence for Badger is located 20 steps from a road where he can watch children go by.
"I do believe the risk is just too great," she said "I don't have that much faith in the supervision."
Badger's attorney, Richard Gates, said Campo was not the best place for his client since the community doesn't want him.
"I don't think it's good for the community and I don't think it's good for Mr. Badger," Gates said outside court. "The idea of his release into the community on supervision with great conditions, is to assimilate him eventually back into society, not uncontrolled, and not without some limitations, but the idea is to bring him from a hospital setting back into the community."
"When you pick one community as the place where this is all going to happen, naturally the feelings get raw and they feel like they're being exploited because of their rural nature and the fact that they are far away from other population bases," Gates told reporters.
County Supervisor Dianne Jacob, who represents the backcountry, said she was pleased that Gill listened to residents' concerns and promised to take a hard look at the proposed placement for Badger. A further hearing was set for March 14. Badger will remain in the hospital until further notice.
Jacob said she plans to look into changes in state law that allows sexually violent prisoners to be released into the community.
"The east county backcountry has become a dumping ground for these sexually violent predators and for other undesirable uses, and frankly, I am sick and tired of it, as is the community. It's got to stop," Jacob said.
Badger, 71, has been diagnosed with schizoaffective disorder and sexual sadism, and has a history of sexually assaulting male hitchhikers dating back to 1974. He was sentenced in 1981 to 10 years in prison for a sexual assault in Riverside County.
After being released, he was sentenced to another 10-year term following a 1991 conviction for an attack in the San Diego area. Following treatment at a state mental hospital, he was released in July 2006 to the trailer outside Donovan Prison. He was returned to Atascadero State Hospital two months later due to regressions in his mental state and psychological diagnoses.