This is an archived article and the information in the article may be outdated. Please look at the time stamp on the story to see when it was last updated.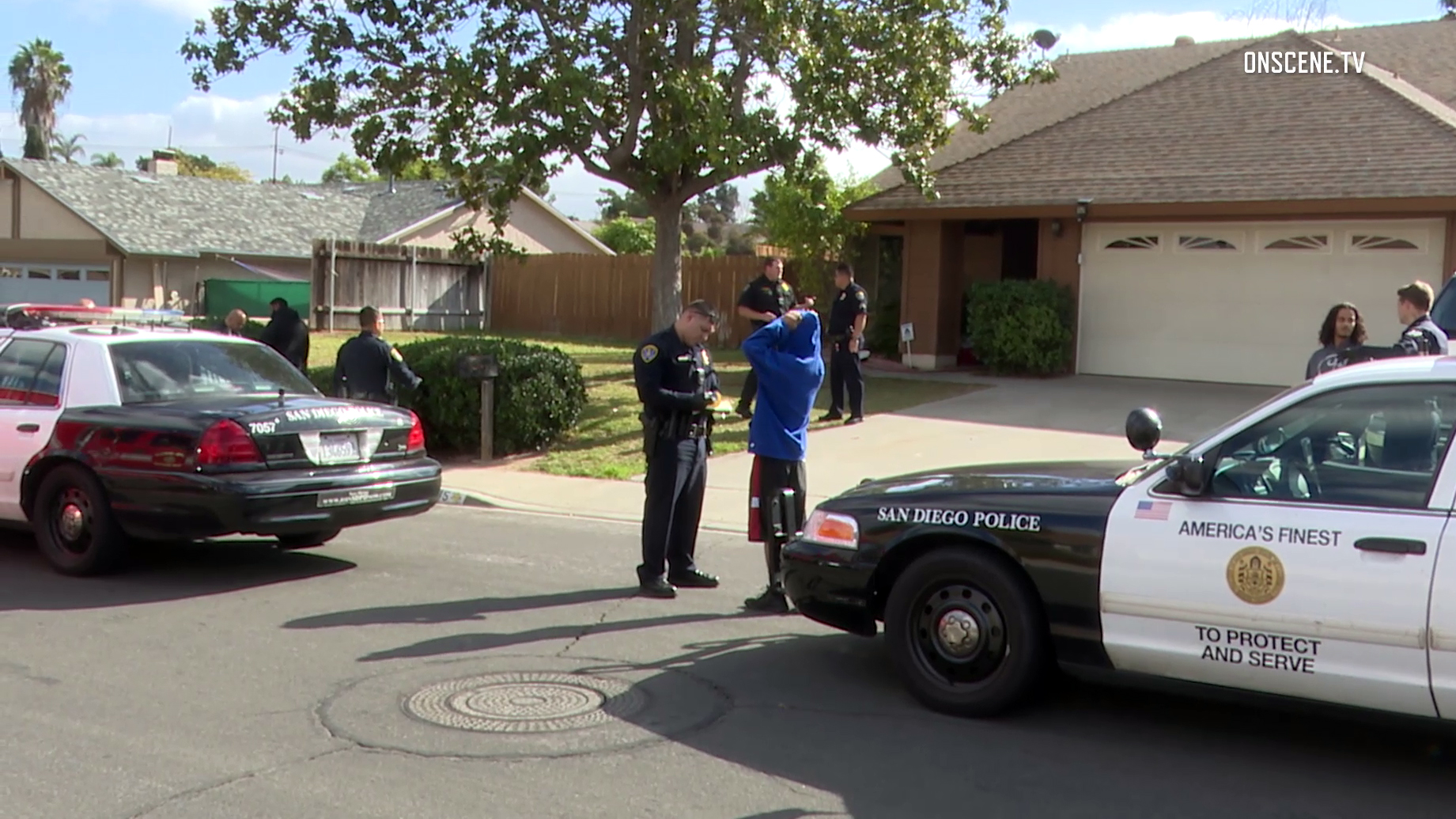 SAN DIEGO — A resident shot a man at a southeast San Diego home after he allegedly shattered a window with a rock and tried to force his way inside.
The chaos broke out on Charlene Avenue in the Broadway Heights neighborhood late Wednesday morning. San Diego Police received calls that a man was trying to break car windows with a rock and was trying to force his way into a home.
When the man used the rock to shatter a window and tried to enter the house, a man in the home shot at the intruder, hitting him at least once, SDPD Lt. Benjamin Kelso explained. The wounded man was rushed to Scripps Mercy Hospital but is expected to survive.
Investigators interviewed the resident and the District Attorney's Office will ultimately decide whether the shooting was justified, Kelso explained. Police believe the man was related to the homeowners in some way.