This is an archived article and the information in the article may be outdated. Please look at the time stamp on the story to see when it was last updated.
SAN DIEGO – A woman who fell from the Otay Lakes Reservoir was found Monday and hoisted by a rescue helicopter, officials said.
A hiker found the unidentified woman at the base of the dam and contacted San Diego Sheriff's Department just before 6 p.m.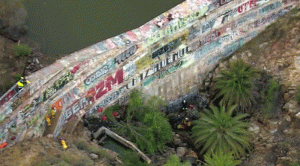 Rescuers climbed down to assist the helicopter in hoisting her out of the area.
Deputies told Fox 5 that the woman was in serious condition at Mercy Hospital. She was having a difficult time speaking to rescuers.
It was unknown how long she was at the base of the dam.