This is an archived article and the information in the article may be outdated. Please look at the time stamp on the story to see when it was last updated.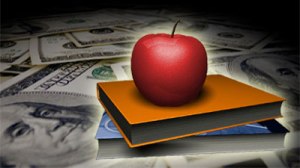 SAN DIEGO – Plans for keeping school children safe in San Diego should have greater emphasis on identifying potential threats and training students, staff and parents to recognize and report suspicious behavior, according to report released Monday by the 2013-2014 county grand jury.
These and other no-cost or low-cost actions can be taken by schools and school districts to strengthen their security planning and preparedness, even in an era of tight budgets, the report states.
The report stresses that physical barriers such as fences, metal detectors, surveillance cameras and even armed guards do not necessarily prevent school violence, and those measures should be viewed as a supplement to, but not a substitute for, a more comprehensive school safety program.
Instead of buying more hardware, monies might be better spent on prevention efforts and creating a countywide culture of security awareness, the report states.
According to the grand jury report, a strong security culture can help avoid complacency.
In reviewing several past incidents of school violence, the grand jury found that most perpetrators signal their intentions in advance and, in one case, as many as 50 people, including two adults, were made aware of the plan but failed to alert authorities to the danger.
The grand jury report recommends encouraging students and parents to get involved in identifying and reporting any suspicious behavior on the part of their students or peers through established methods of reporting such as Crime Stoppers and Students Speaking Out programs which allow anonymity.