This is an archived article and the information in the article may be outdated. Please look at the time stamp on the story to see when it was last updated.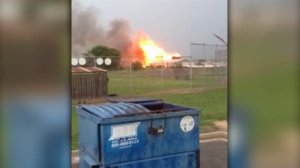 (CNN) — The 2013 fertilizer plant blast that killed 15 people and wounded another 226 in West, Texas, "should never have occurred," the chairman of the U.S. Chemical Safety Board said Tuesday.
The board's investigation, released a few days after the one-year anniversary of the explosion, indicates that the incident was "preventable," Chairman Rafael Moure-Eraso said in a statement distributed to reporters that put blame on the company and government regulators.
"It resulted from the failure of a company to take the necessary steps to avert a preventable fire and explosion and from the inability of federal, state and local regulatory agencies to identify a serious hazard and correct it," Moure-Eraso said.