This is an archived article and the information in the article may be outdated. Please look at the time stamp on the story to see when it was last updated.
NEW YORK (CNNMoney) — Amazon might be taking a page from television broadcasters as it expands its streaming TV service and commissions more original shows.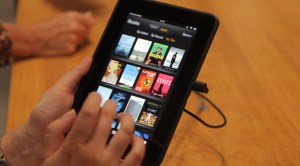 The company is planning a free streaming service that could complement the $99-a-year Amazon Prime product that it already has, according to The Wall Street Journal.
An Amazon spokeswoman declined to comment on Thursday.
Currently Amazon Prime has three main features: free two-day shipping, a streaming selection of TV shows and movies, and an e-book lending library. There's no way to access Amazon's original TV shows, like "Alpha House" and "Betas," without a Prime subscription.
The free service Amazon is considering could change that. As described by The Journal, it would resemble Hulu, the online video site jointly owned by the parent companies of broadcasters ABC, NBC and Fox. Most visitors to Hulu only use its free, ad-supported version, but about five million subscribe to its paid version, called Hulu Plus.
Hulu Plus costs $8 a month, or $96 a year, roughly equivalent to Amazon Prime (but without the free shipping or other perks).
The free version of Hulu features many TV shows, including some that are exclusive to the website. But because of the various limitations and delays imposed on the free version, some visitors are persuaded to pay for Hulu Plus.
Amazon might be eyeing a similar two-tiered business model, especially as it prepares to sell a streaming video device of its own. On Thursday, hours before the Journal report, the company invited reporters to a April 2 event where the device is expected to be announced. The long-rumored device — which has been likened to Apple TV and Google Chromecast in press reports — will help users watch Internet content, including Amazon Prime TV shows, on big-screen TV sets.
Amazon may also want to delve deeper into the advertising sales business. Selling ads before and after TV episodes (and other forms of content, like music videos) would take another page from the broadcasters' long-established playbook.