This is an archived article and the information in the article may be outdated. Please look at the time stamp on the story to see when it was last updated.
SAN DIEGO — Two of four bodies found in shallow graves in the desert north of Victorville are those of Joseph and Summer McStay, but it remained unclear Friday if the other bodies were those of their two young sons.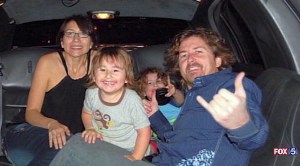 The McStays and their boys, Gianni and Joseph Jr., went missing from their home in Fallbrook in February 2010. The family's 1996 Isuzu Trooper was found abandoned four days later in San Ysidro, near the US-Mexico border.
The skeletal remains of four people were found in and near two shallow graves, in the Mojave Desert outside Victorville by a motorcyclist on Monday, according to the San Bernardino Sheriff's Department.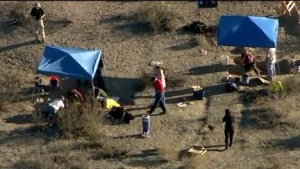 Patrick McStay, Joseph's father, was notified about the identification of his son and daughter-in-law by law enforcement sources, according to Jerrie Dean, a San Diego County woman who runs the website MissingPersonsofAmerica.com.  Dean told Fox 5 that the father said the other two bodies had not been positively identified as of Thursday.
"He always felt that foul play was involved. I asked him if I could repeat some of the information that he had, and he was really willing to give that to me," Dean told Fox 5 News. "I posted it on my website, so that people could see the other side of the story, because there's a video showing a family going across the border, and most people have believed that was the McStay family crossing it, and he never really believed that that was them."
The Los Angeles Times also spoke with Patrick McStay. The father told the paper that San Bernardino County Sheriff's detectives contacted him about the bodies. He said that although two of the bodies had yet to be identified, he believed they were his two grandsons.
Sheriff's officials said a forensic anthropologist would assist in conducting the autopsies to determine the causes of death, ages and gender.
The San Bernardino County Sheriff's Department has scheduled a news conference to provide more details on the investigation at 11 a.m. Friday. Fox 5 will have a news crew at that news conference.