This is an archived article and the information in the article may be outdated. Please look at the time stamp on the story to see when it was last updated.
SAN DIEGO — At midnight all of San Diego's red light cameras will be turned off, at least temporarily.
Mayor Bob Filner is scheduled to make a final announcement Friday morning about whether to end the city's red light camera program.
More than 196,000 red light tickets have been issued to drivers since the program began in 1998, according to city spokesperson Bill Harris. Harris said the tickets have generated more than $19 million. There were brief periods in between contracts where the cameras were not in service, he said.
There are currently 15 San Diego intersections monitored by the cameras. The intersection of Grape Street and North Harbor Drive produces the most violations, Harris said.
"Often times the cars are backed up when there's a train or something," said Alex Procopio, San Diego resident. "They might be in the middle of the intersection and you can get a ticket when you're just really stuck there."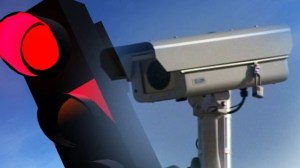 While there are plenty of people in favor of red light cameras, everyone Fox 5 came across Thursday afternoon wants them gone.
"It's more revenue generating and not
so much for safety," said Kay Parker. "So I think they don't really serve the purpose that they were intended."
Other people believe instead of preventing accidents the cameras cause them.
"I actually feel like they're more dangerous than helpful," said Justin Edelman, San Diego resident. "People are rushing through the light to make it before they get a ticket."
"People are trying to avoid getting the ticket," said Ken Parker. "So they stop in a hurry and somebody tail ends them."
In the past Bob Filner has supported ending the red light camera program.
Filner's announcement is scheduled for 10:30 a.m. Friday. San Diego Chief of Police William Lansdowne will also be at the news conference.