This is an archived article and the information in the article may be outdated. Please look at the time stamp on the story to see when it was last updated.
SAN DIEGO – The controversial red light camera program in San Diego may soon come to a stop or at least take a detour.
While on the campaign trail, newly elected mayor Bob Filner said he would do away with the program that last year earned San Diego roughly $200,000 in revenue, but cost offenders $490 dollars per ticket.
"The stick was not as good as the carrot. What we want from the policy is safety and we don't want people running red lights but we also don't want rear end collisions when they stop for the red light," he said.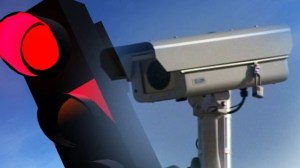 There is no conclusive study on crashes, including fatalities at intersections with photo enforced cameras.  Some studies suggest rear-end collisions went up 140 percent.
Attorney Mitchell Mehdy is known as "Mr. Ticket" and he uses the red light camera at Harbor Drive and Grape Street near the San Diego International Airport.
"I don't think there's been any accidents, fatalities or very few before the cameras where there, but because that location has so much traffic they can generate a lot of revenue from the cameras," Mehdy said.
In 2011, San Diego police officers issue about 20,000 tickets from red light cameras. The city gets roughly $150 of the revenue from the $490 ticket, with the vendor and the state taking the rest. The current contract is set to expire at the end of January.
"The aim should be to enhance safety and educate drivers and not to make money for a contractor or for the city or the state," Filner said.
"I think it's going to be modified and it's going to be fair thing to do," said Mehdy.  "The number one complaint is the high fines as well as where the locations are."
Filner would not say Thursday if he would do away the program altogether, but did say it's on the table for discussion.
"I would like to find a way to extend the current program for enough time to discuss these policy issues," he said.
This is welcoming news for motorists.
"The $500 ticket is pretty steep," said San Diego resident Toby Frank, who got a red light ticket the day he moved to San Diego, adding, "I could see a $50.00 fine, but $500.00 is a lot."