This is an archived article and the information in the article may be outdated. Please look at the time stamp on the story to see when it was last updated.
SAN DIEGO – If you're looking to sell your home, the timing could not be better, as home prices are up in San Diego and demand is at its highest.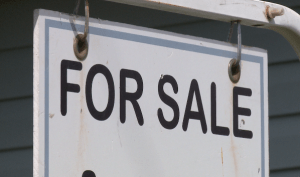 Joe Bertocchini of the University of San Diego's Burnham-Moores Center for Real Estate said the lack of supply in the current market is a contributing factor.  The acceleration in the housing market has coined has even coined the term "Flash Sales."
"We're seeing homes that are flying off the shelves so to speak, in matter of hours," said Bertocchini.  "Sometimes even within a day, less than 24 hours. We're pretty stunned by what's going on out there."
The housing boom is mainly being fueled by foreign investors with cash ready to spend, according to Bertocchini.
"It's good investment. They see the value, they see appreciation for future years and they want to be a part of it," said Bertocchini.
Joseph Lerner is a partner with Keller Williams Realty in Mission Valley said he had a client from China who just bought a Rancho Penasquitos home without seeing it.
"We're doing more Skype now so people can actually see what you look like.  They buy the properties sight unseen," Lerner said. "Within the week, they're going to see three, four, five, 10 offers.  I had one agent who had 31 offers last week."
Lucy and James Sholar are getting ready to sell their home after living there for four years.
"We bought it when it was a good time to buy, now it's a good time to sell it," said James Sholar.
"I really loved that home, but I'm excited to go somewhere new," she said. "I'm hoping we get something good out of it."