This is an archived article and the information in the article may be outdated. Please look at the time stamp on the story to see when it was last updated.
SAN DIEGO — The state Division of Occupational Safety and Health Monday issued citations with proposed penalties of nearly $92,000 to a real estate investment company in connection with a tree-trimming accident that killed a landscaper last fall outside a home near the Spring Street Trolley Station.
Joshua Pudsey, 42, was fatally injured when a large section of a 60-foot eucalyptus tree he was helping to remove fell onto him. He had worked for Three Frogs Inc. for several months at the time of his Nov. 12 death in the 4400 block of Date Avenue in La Mesa, according to Cal/OSHA.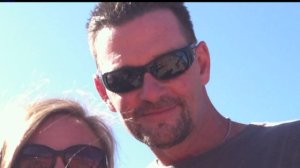 The state's probe determined that neither the victim nor any of the other construction laborers employed by Three Frogs had the experience or training necessary to safely cut down a tree of that size.
"This incident is a vivid reminder of what can go wrong when employers don't have proper safety procedures in place," said Christine Baker, director of the Department of Industrial Relations, of which Cal/OSHA is a division.
According to the investigation, Three Frogs, a La Mesa-based company that purchases, renovates and resells residential properties, had failed to employ a qualified tree worker, which is required by law to direct all labor related to trimming of trees taller than 15 feet.
Cal/OSHA determined that the workers were not trained to use the 80-foot aerial lift that elevated the employees to cut the tree and were not provided eye protection or safety harnesses while working in the machine.
The agency issued 13 citations to the company for violations of California workplace regulations, including eight that were serious in nature.
The California Labor Commissioner's Office also has opened an investigation into the company following a referral from another state agency. Three Frogs was cited last year and ordered to stop operations after the labor commissioner found that it had failed to provide workers' compensation coverage to its employees.