This is an archived article and the information in the article may be outdated. Please look at the time stamp on the story to see when it was last updated.
SAN DIEGO – County Animal Services says the number of calls for rattlesnakes this year has tripled.  Since January the department has received 78 calls compared to 24 this time last year.
"We had a mild winter that has a lot to do with it," said Eric Voigt with Wildlife Animal Services.
Rattlesnakes are coming out of hibernation early and confused thinking it's spring due to the warm temperatures.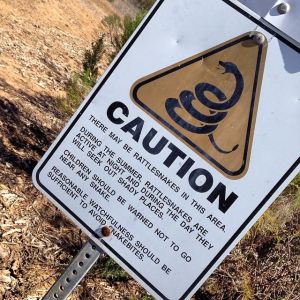 Last weekend at Hilltop Community Park in Rancho Penasquitos a man was bit by a baby rattlesnake.  He was trying to remove the snake that had lodged itself in a gutter.  His finger was bit and he was taken to the hospital.  The victim is now reportedly doing just fine.
"Typically we get rattlesnakes in people's backyards," said Voigt.  "They're going to be out and about more now."
For people who live within the city's limits, the fire department will remove a rattlesnake free of charge.
Snakes are known to coil under rocks and hide in bushes and brush to stake out their prey.
"When gardening you will have your hands in bushes and baby rattlesnakes will coin up in there and they're almost invisible to you," added Voigt.
If bit, you should call 9-1-1 immediately.