This is an archived article and the information in the article may be outdated. Please look at the time stamp on the story to see when it was last updated.
SAN DIEGO —  Hundreds of friends and admirers of San Diego television journalist Loren Nancarrow gathered at  South Cardiff State Beach Monday afternoon for a memorial to celebrate his life.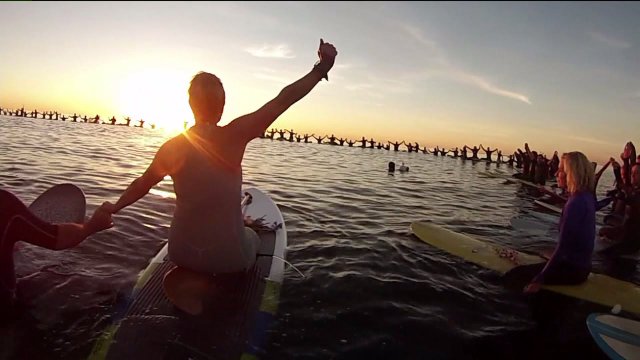 Nancarrow, 60, died early Saturday evening, surrounded by his family, following an 11-month battle with brain cancer.
Nancarrow's television career spanned more than 30 years and included stints as a weatherman, anchor and a reporter on KGTV 10News, KFMB CBS8 and, most recently, KSWB Fox 5.
The five-time Emmy winner was also known as a passionate conservationist, co-authoring four organic gardening books.
Nancarrow was diagnosed with stage three terminal brain cancer in February, and later retired from his anchor position at Fox 5. He called himself a "Brain Cancer Warrior" and authored a blog about his cancer journey.
He is survived by his wife, Susie, and children, Graham, 25, Hannah, 24, and Britta, 20. On her father's blog Sunday, Hannah said her father was a human Pinterest board, with expertise in "citrus trees and roses and tomatoes, raising chickens and earthworms and monarch butterflies."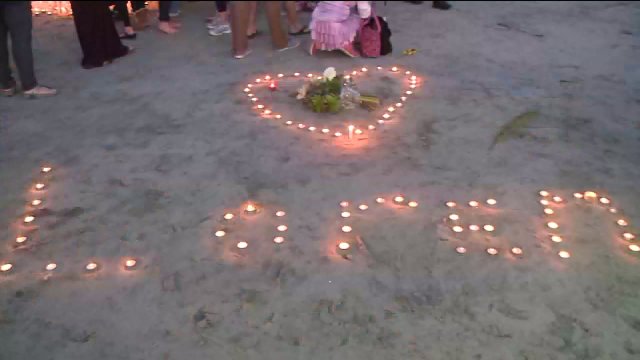 "He was proud to be San Diego's organic son," she wrote.
Monday's memorial paddle out and beach gathering began at 4 p.m. at Seaside Reef. Attendees brought kayaks, surfboards, towels and beach chairs and a candle to light for Loren.
For @LorenNancarrow on a bridge in Telluride CO. From the sea to the snow we love u forever. @SusieNancarrow pic.twitter.com/A45RLMBkya

— Kathleen Bade (@KathleenFOX5) December 31, 2013