This is an archived article and the information in the article may be outdated. Please look at the time stamp on the story to see when it was last updated.
SAN DIEGO – The San Diego City Council's Land Use and Planning committee heard a proposal Wednesday designed to revitalize parts of downtown.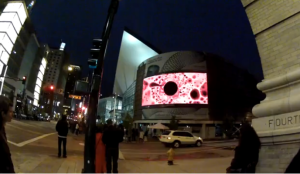 "Creative artists saw the opportunity he saw what these signs can do now," said David Ehrlich, FinWater Advisors.
Ehrlich made the presentation along with Jeff Marston of Marston & Marston.  The concept modeled after the Denver Theater District would encompass 58 blocks of downtown San Diego.  Using art, improving light and large digital signs, the project would enliven the area.
"We said it could be a place we said it could be a destination, we said the signs could have alternative uses," said Ehrlich.
The district would be bordered by Broadway to the south, Ash Street to the north, Front Street to the west and 10th to the east.
"What it really is is a plan to bust our sign law," said Pamela Wilson, Scenic San Diego.  "It asks outdoor advertising, all types of outdoor advertising be allowed."
Wilson said the plans could include up to 78 locations with some signs up to 14 stories tall.
"This idea to me that commercial advertising is going to bring people downtown to me is counterintuitive," said Wilson.
Other opponents at the meeting said the digital signs will only add to the city's blight and it's a step backwards.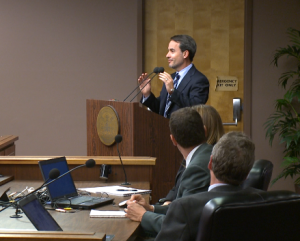 "People do not need to be inundated with advertising, there's already enough on television and radio," said one citizen.
"You are not seeing the face of the outdoor advertising industry – you are seeing a glitzy presentation, when it's really ugly on the inside," said one woman.
It's an estimated $500,000 budget for the proposed district, funded by taking 15% of advertising revenues.  $300,000 would go towards programming and another $100,000 would go towards helping the homeless.
"If you could add additional funding to that through this program, that could be a step in the right direction," said one proponent.
"San Diego's beautiful because we don't have any signs," said Wilson.
The committee did not take any action on the matter.