This is an archived article and the information in the article may be outdated. Please look at the time stamp on the story to see when it was last updated.
SAN DIEGO – When voters passed Prop. Z in 2012, they were under the impression the money would go to improve schools around San Diego, but two local school board members are putting forth a plan that establishes some guideline that could exclude some charter schools from getting any of the cash.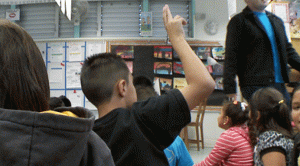 The $2.8 billion bond measure raised property taxes in the district and about $300 million of the funds is supposed to fund school renovations and pay for classroom computer upgrades over the next few decades.
"These are public funds," said John Lee Evans, San Diego Unified School District board trustee.  "We need to make sure they are used very carefully."
The money is for San Diego public schools, including charter schools.
"We've had some charter schools over the past few years that have either failed academically or financially," said Evans.
Evans and school board member Marne Foster are proposing guidelines on how the money should be allocated to charter schools.
"My suggestion is to allocate money to those schools which have already had a first successful five years," said Evans.  "That way, we can trust that the money given to the school will be properly used for years to come."
Under the proposal, after a charter school has a proven track record of five years, it could then apply for funds.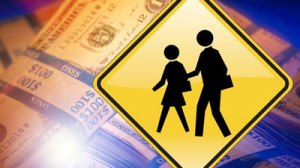 Miles Durfee is the managing regional director of the Southern California Charter Schools Association and is against the proposal.
"We believe that all charter schools should be able to qualify for funding," said Durfee.  "We believe the flexibility is needed for all students to have good facilities."
Instead, Durfee said the CCSA wants the school board to adopt a different set of guidelines set forth by the Charter School Facility Committee which was appointed by the Board of Education.
"The committee has spent the last year working on this issue and coming up with policies and guidelines," said Durfee. "Those policies are complicated, but good."
In all, there are 48 charter schools in San Diego.  It is unclear how many of them would be restricted to apply for funds, if the proposal is passed.
The school board will take a closer look at the proposal, and possibly vote on it, Tuesday night.