This is an archived article and the information in the article may be outdated. Please look at the time stamp on the story to see when it was last updated.
SAN DIEGO — A proposed two-year pilot program to strengthen enforcement of city of San Diego regulations that ban the parking of oversized vehicles on public streets for more than 72 hours at a time was passed day by the City Council's Land Use and Housing Committee.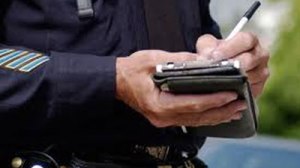 The proposal — which was unanimously forwarded to the full City Council for final approval — would require drivers of RVs and large trucks, and vehicles towing boats, to obtain permits to park overnight in beach and bay neighborhoods, where residents say the problem is getting worse.
"The proliferation of illegally parked vehicles is a quality-of-life issue, and also a public safety issue that affects visitors and residents alike," said Councilman Kevin Faulconer, who introduced the program and represents many of the affected areas.
The illegally parked vehicles take up multiple spaces for months, block views, limit access to driveways and alleys, and create safety problems for pedestrians, Faulconer said.
Under the proposed program, four parking enforcement officers would watch for vehicles at least 22 feet long or 7 feet high. The officers would be mandated to issue citations immediately if a permit is not visible, said Matt Awbrey, Faulconer's deputy chief of staff. He said that officers currently can only mark vehicles they come across, and cannot issue citations for three days.
Residents of the beach areas told members of the council committee that people bring their RVs from out of the area and park them for days on end.
"It sounds like a lot of our public right-of-way is being used and abused, almost to the point of a free-for-all for free storage on our public streets," committee Chairwoman Lorie Zapf said.
Several committee members said they hoped the program could be expanded citywide in the future. They also said its success would hinge on whether the permits would be made easily available to the public online.