This is an archived article and the information in the article may be outdated. Please look at the time stamp on the story to see when it was last updated.
SAN DIEGO – A bus that serves 100 students was stolen from a preschool in Tierrasanta, officials announced Wednesday.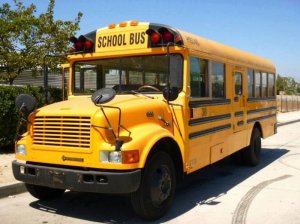 A 1996 International Blue Bird bus was reported missing from the Adventure Days Preschool located at 10881 Tierrasanta Boulevard Tuesday.
Jill Giles, assistant director of the school, told FOX 5 it went missing between Monday night and early Tuesday morning.
The bus has a license plate 5HET170 and has been driven over 236,000 miles.
"Our children's beloved school bus was stolen yesterday from our preschool/church property," Giles said. "They stole from children and a church right before Christmas!"
A GoFundMe account was set up to replace the school bus.
Anyone with information about the bus has been asked to call San Diego Police Department.