This is an archived article and the information in the article may be outdated. Please look at the time stamp on the story to see when it was last updated.
SAN DIEGO – It's another chance for lottery players in California to strike it rich.
Tickets for Powerball — the multi-state lottery game that creates cross-country pandemonium with its sky-high jackpots — will be available for the first time in the Golden State on Monday.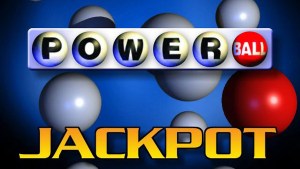 Spring Valley resident Lloyd Howard plays a number of lotteries and said he's ready for Powerball.
"Somebody just won, what…$300 million?  I'm trying to get that too," said Howard.
Howard said he'll buy tickets at Ray's Market in Spring Valley — where a $2 million winning lotto ticket was sold two years ago.
"We feel we have a lucky store in general.  Hopefully someone hits the Powerball here," said owner Raymond Kassab.
Powerball jackpots start at $40 million.  When jackpots go up — sales explode.  State lotto officials are happy players can play at home instead of having to cross state lines for tickets.
"The more times we can get those higher jackpots – the more revenue will come in to education here in California," said Randy Forrester, with the California Lottery's San Diego District Office.
Winning is still very much a long shot.  One statistician said a player buying 50 tickets a week would win the jackpot on the average of once every 68,000 years.