This is an archived article and the information in the article may be outdated. Please look at the time stamp on the story to see when it was last updated.
POWAY, Calif. – Another city in San Diego County may do away with their controversial red-light camera ticket program. It would be the third city to drop the program this month.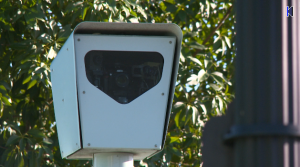 Earlier in February, San Diego's Mayor Bob Filner announced the end of the red-light camera program and last night the City of El Cajon voted the same, now Poway may do away the program as well.
The City of Poway will discuss their program at Tuesday's council meeting.
"Since 2008, we've seen 60 percent decrease of broadside collision at intersections," Poway City Councilman Jim Cunningham said.  The program has done what it was intended for public safety, but may have run it's course. "Has it turned into more revenue based or safety based."
There are three red-light camera intersections in Poway. The program cost the city about $225,000 a year and generates a revenue surplus, which was never the intention.
"They get a $500 ticket," said Poway resident Fritz Bauman. "Who can afford that right now?"
Bauman, who has never received a ticket in his life, voiced what many feel is the unfair high price of the ticket and he said the added danger of rear-end collisions.
"They hit their brakes quickly and cause accidents by stopping short," Bauman said.
In Poway, they've seen an increase of about 8 percent in rear-end collisions at intersections with red-light cameras.  City Councilman Cunningham said he's open to discussion and maybe the council will keep the program but lower the penalty.
"We adjust the fines to equal the cost so no one can make the notion that this is revenue program as opposed to safety program," Cunningham said.
For those who work near this intersection at Pomerado and Poway Road, they say the red-light cameras are definitely a deterrent that works.
"I can say in the last 10 years, since its gone up, the amount of accidents are much less," a business owner told Fox 5.
Several other San Diego County cities continue to operate red-light cameras, including Del Mar, Encinitas, Escondido, Oceanside, Solana Beach and Vista. No word if they too will follow San Diego's lead.