This is an archived article and the information in the article may be outdated. Please look at the time stamp on the story to see when it was last updated.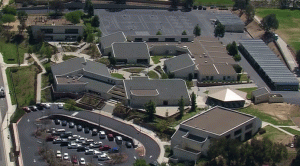 FALLBROOK, Calif. – Deputies were on an elementary school campus in Fallbrook Thursday after a report of a mountain lion sighting.
San Diego County Sheriff's Department officials confirmed they received a report of a possible mountain lion sighting in a vacant field behind William H. Frazier Elementary School around 10 a.m.
School remained in session as deputies combed the fields near the school located at Gumtree Lane near North Stage Coach Lane.
The California Department of Fish and Wildlife was notified.
Download Fox 5 iPhone app  |  Download Fox 5 Android app