This is an archived article and the information in the article may be outdated. Please look at the time stamp on the story to see when it was last updated.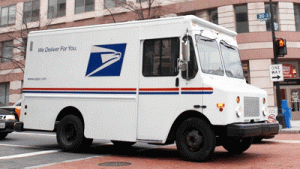 SAN DIEGO – A mail vehicle was damaged in Mission Valley Friday in an apparent shooting possibly carried out with a BB gun, authorities said.
A 911 caller reported that the U.S. Postal Service truck had been fired on by what sounded like a pellet-firing air gun in the 1950 Camino de la Reina about 3:15 p.m., according to San Diego police.
As officers investigated, dispatchers received several more reports of similar popping noise, SDPD Officer Jim Johnson said.
No injuries were reported.
The mail vehicle appeared to have sustained some minor damage.
Patrol personnel searched a large apartment complex near the scene of the apparent shootings, Johnson said.
There were no reported arrests by late afternoon.