This is an archived article and the information in the article may be outdated. Please look at the time stamp on the story to see when it was last updated.
OCEANSIDE, Calif. – Early election results show that voters in Oceanside re-elected the incumbent city treasurer, who died in September.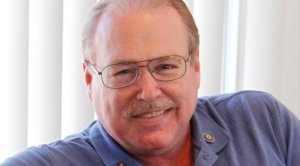 Around 54 percent of the vote were for the incumbent Gary Ernst, while 46 percent went to Nadine Scott, an attorney and community activist.
San Diego Union-Tribune reported that Ernst's death was announced in an email newsletter sent by the city on September 23. His name remained on the ballot due to the ballot printing deadline, which had already passed.
Oceanside City Council will appoint a replacement if Ernst is officially declared the winner, according to the newspaper's report.
The city treasurer is responsible for overseeing an investment portfolio of $330 million.