This is an archived article and the information in the article may be outdated. Please look at the time stamp on the story to see when it was last updated.
WASHINGTON – A Nevada court judge forcefully denied a request Tuesday from Donald Trump's campaign to direct a county registrar of voters to preserve and segregate ballots from voting machines in four early voting sites in the Las Vegas area where Latino voters showed up in record numbers.
The Trump campaign said Clark County Registrar of Voters Joe Gloria kept polling locations open two hours beyond their designated closing times.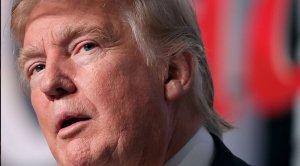 Clark County saw its record for single-day early vote turnout shattered Friday when 57,174 people cast their ballots, according to data from the Nevada secretary of state's office, as Hillary Clinton and Democrats sought to build up a prohibitive advantage over Trump before Tuesday in the key state.
Trump's lawyers asked for an order to have the pertinent early vote ballots — those cast after the designated polling hours Friday — not to be "co-mingled or interspersed" with other ballots.
Judge Gloria Sturman, of the District Court for Clark County Nevada, ruled from the bench, saying Gloria was already obligated by state law to maintain the records that the Trump campaign is seeking.
"I can't obligate him to do something he is already obligated to do," Sturman said, later adding, "This is Election Day. He has other things to be doing."
Dan Kulin, a spokesperson for the county, told CNN that no early voting stations extended their closing times.
They did, however, process voters who were in line at closing time to allow as many people to vote as possible.