This is an archived article and the information in the article may be outdated. Please look at the time stamp on the story to see when it was last updated.
SAN DIEGO — President Barack Obama is expected to attend a political fundraiser in May at the La Jolla home of Qualcomm co-founder Irwin Jacobs.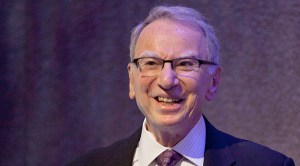 Jacobs, whose estimated net worth is $1.6 billion, was one of the top five financial supporters of Obama's reelection campaign in 2012. He stepped down as chairman of Qualcomm — the mobile chip maker — five years ago.
The $10,000-per-person fundraiser is set for May 8 and will benefit the Democratic Congressional Campaign Committee, according to an invitation obtained by The Associated Press. Couples who donate $32,400, the legal maximum, will be invited to a VIP reception and photo opportunity.
House Minority Leader Nancy Pelosi is also slated to attend.