This is an archived article and the information in the article may be outdated. Please look at the time stamp on the story to see when it was last updated.
SAN DIEGO - Donald Trump's controversial comments about John McCain and prisoners of war outraged a longtime Poway resident – a former World War II POW.
Over the weekend, the real estate mogul sparked a firestorm when he suggested Senator McCain, who spent five and a half years in a North Vietnamese prison, is only considered a war hero because he was caught.
"He's not a war hero. He was a war hero because he was captured," Trump said. "I like people who weren't captured."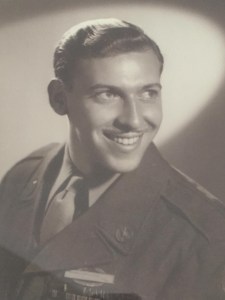 The comments were quickly condemned by the Republican National Committee and virtually the entire 2016 presidential field.
The billionaire has refused to apologize for his comments, but even if he did, former prisoner of war Joel Sollender of Poway says Trump's words are unforgivable.
"He has never suffered anything," said Sollender, 90-year-old WWII veteran and former German camp POW. "You don't know what freedom is until you lose it."
As a young Army scout, Sollender was captured by the Germans on Dec. 11, 1944. He was held in a prison camp in Limburg, Germany in indescribable conditions for 4 months.  He was finally liberated in April of 1945 only to be recaptured by the Russians.
For Sollender, Trumps comments are unfathomable and are an indicator of what kind of president he would be.
"Is this how he feels about the people he might be sending to war? That might be captured, that they're not heroic? I can't believe it and would that be the end of his career? I would certainly hope so because money can't buy everything," Sollender said.
Sollender is writing a book about his POW experience.
McCain said he is not owed an apology, but feels Trump owes an apology to members of the military and former POWs.