This is an archived article and the information in the article may be outdated. Please look at the time stamp on the story to see when it was last updated.
SAN DIEGO — America's Finest City is going down the same road as the Motor City, according to former city attorney and mayoral candidate Mike Aguirre.
"Our city is deteriorating right below us and we are turning into Detroit," said Aguirre, who published an open letter to the City Council warning that pension debt is crushing the city's fiscal future.
In the letter, Aguirre urges city leaders to begin negotiations with labor unions to reorganize a $2 billion unfunded pension deficit and a $275 million annual pension payment.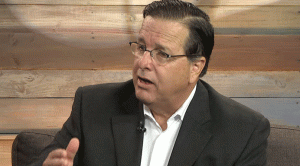 "By increasing the years people can retire…by getting rid of retroactive benefits that were never paid for," said Aguirre.
He says San Diegans are paying the price for the pension debt — with not enough money going to fix roads while budgets for police and fire departments take a hit.
Aguirre argues a big stumbling block is getting city leaders to negotiate with unions.
"The city officials haven't been willing to negotiate because they were all elected, for the most part, by the unions and their campaigns are funded by the unions," Aguirre said.
San Diego Interim Mayor Todd Gloria is not thrilled with the letter — calling it "irresponsible."
"The five-year financial outlook that I put out two weeks ago forecasts surpluses in the next four of five years.  In our fifth year we're looking at a $100 million surplus.  Detroit doesn't have anything like that.  That's another reason why it's unfair to make the comparison," said Gloria.