This is an archived article and the information in the article may be outdated. Please look at the time stamp on the story to see when it was last updated.
SAN DIEGO — Former Assemblyman Nathan Fletcher, who is running for mayor, Thursday released his plan to bring 130,000 well-paying jobs to San Diego by 2020 by drawing on the region's geographic, educational and civic resources to foster economic opportunities.
Fletcher's plan for well-paying local jobs, including those in the innovation sector, skilled labor and blue-collar jobs, included measures to help people start businesses, encourage existing companies to expand and to educate potential employees with the skills needed to fill jobs that are in high demand.
He also plans to make San Diego a more competitive environment in which to produce innovative products and services, and to put a significant annual investment forward to address infrastructure issues. Tackling the city's infrastructure needs, such as repairing streets, sidewalks and facilities, would also bring jobs.
"San Diego needs a mayor who can help foster ideas and initiatives that will create jobs for local families and provide a decent quality of life," Fletcher said. "My dream is that San Diego's children will have ample opportunity to do better than their parents — not just in the near term, but for generations to come."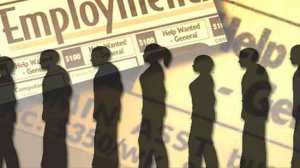 Fletcher said that converting the former Central Library building into a business incubator and high-tech job-training center would help residents hone their skills. He also plans to help spur manufacturing in mostly industrial Otay Mesa, and to work to keep biotech firms in San Diego.
Also included in Fletcher's plans are recruiting companies based elsewhere in the country to fill in local industry clusters; launching a campaign to identify local products with a logo; establishing an education initiative; and enticing life sciences companies to stay in San Diego.
His strategy also included working to match 5,000 unemployed residents with hiring companies; working with school districts to expand vocational training programs; offering small businesses a permitting incentive for creating jobs; conducting a small business survey; and restoring economic development funding.
Fletcher also plans to create a task force to help immigrant-owned businesses export their goods and services; strengthen the city's relationship with the port; and organize a Pacific Rim reverse trade summit.