This is an archived article and the information in the article may be outdated. Please look at the time stamp on the story to see when it was last updated.
SAN DIEGO – Mayor Bob Filner said Tuesday he will pay back an Iranian group nearly $10,000 worth of expenses associated with his trip to Paris last month.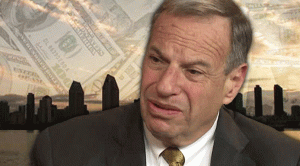 One month after Filner addressed the media about the cost of his business trip to Paris, he announced he'll be paying travel expenses of $9,839, an amount the mayor originally believed was getting paid by the Organization of Iranian-American Communities.
The change was based on the group not being properly listed as a 501(c)(3) nonprofit.
"I have become aware that OIAC's representations regarding its non-profit status were inaccurate," Filner said. "For this reason, I will reimburse OIAC for all amounts it paid for my travel expenses to participate in its International Conference in Paris, France, about the $440 gift limit."
While Filner's trip did not come at city expense, his security detail cost around $22,000 in public funds.
Filner previously explained he was invited to speak at the annual conference of the National Council Resistance of Iran, a human and civil rights group.
"I have been invited to it every year for the last decade," said Filner
Mayor Filner said while in France, he also visited the city of Lille.  The city is the 4th largest metropolitan area of France and is currently making large advancements in the area of climate control and renewable energy.
Also, the mayor's office announced that Filner has cancelled a "Meet the Mayor" session for this Saturday. Since he took office, he has invited San Diegans to come talk to him about civic issues on the first Saturday morning of each month.
The statement said Filner hoped to resume the program in September.