This is an archived article and the information in the article may be outdated. Please look at the time stamp on the story to see when it was last updated.
SAN DIEGO — The ex-city councilman who lost the San Diego mayor's race to Bob Filner last year called Monday on area politicians to get behind a recall effort in a tangible way.
Carl DeMaio, who is planning a congressional run against Rep. Scott Peters, D-San Diego, next year, said council members and legislators should sign petitions to recall Filner, help collect signatures and back the effort with money.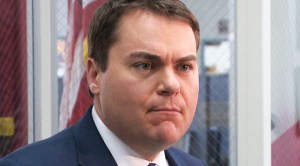 Getting on the bandwagon once a recall qualifies is not good enough, DeMaio told reporters. He said some officeholders and organizations calling for the mayor to resign have been "silent" on the recall.
"The idea that elected officials and candidates, or would-be candidates for office, aren't already engaged on day one in collecting signatures and supporting this effort is inexcusable," DeMaio said. "If you claim to be a region leader, you ought to be actively, publicly, aggressively behind this effort to support San Diegans."
He said he believes the recall will qualify, citing a level of enthusiasm at the grassroots level that he hasn't seen before in a signature- gathering campaign.
When working to qualify a pension reform initiative that was passed by voters in June 2012, people were more likely to come up to signature-gatherers when an officeholder was present, he said.
Filner gained 52 percent of the vote to defeat DeMaio in a runoff election last November.