This is an archived article and the information in the article may be outdated. Please look at the time stamp on the story to see when it was last updated.

PLEASANT GROVE, Utah — A 39-year-old woman was arrested Saturday after seven bodies of dead infants were discovered in a Pleasant Grove home, and officials said they believe that, over a 10-year period, she gave birth to six of the children then killed them.
Pleasant Grove Police responded to the home at 530 E. 200 North after residents who were cleaning out a garage found what they believed to be a dead infant in a container.
Capt. Michael Roberts, Pleasant Grove PD, said the residents found "a suspicious package with a pungent smell, and they opened the package partially and found what they believed to be a deceased infant in the box and they called police."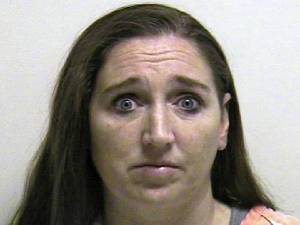 When they arrived, police found the infant to be at full term, according to a press release from the Pleasant Grove Police Department.
Roberts said a search warrant was obtained and "subsequently six more bodies of infants were found in separate containers, cardboard boxes."
According to the press release, "During the course of the investigation information was obtained that; over a 10 year period a 39 year old female gave birth to the infants and then killed them."
Megan Huntsman was booked into the Utah County Jail and faces six counts of murder. Police officials later told FOX 13 News that there are six charges because investigators believe one of the seven was a stillborn child.