This is an archived article and the information in the article may be outdated. Please look at the time stamp on the story to see when it was last updated.
SAN DIEGO – Police stepped up their patrols in North Park recently after several women were attacked.
Members of the community met with San Diego police Saturday to discuss the six assault cases that have occurred since June.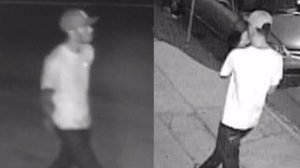 Police handed out images of the potential suspect and asked residents to share the information with others in the community in hopes of identifying him.
"I truly believe this person lives, works or visits this area quite a bit. I believe somebody knows who this is," said SDPD Captain David Nusleit.
Police said the suspect follows young women in the alley who are walking alone in the dark. In several attacks, he's come up from behind and knocked them unconscious.
He's described as a Latino man in his early 20s, about 5-feet, 8-inches tall with braces.
"[The sketch] looks like every 20-something roaming the neighborhood, but helpfully someone will see that and it will trigger something in their mind," North Park resident Jenna Ingarassia said.
On July 20, a woman was attacked from behind and lost consciousness in the 2900 block of Lincoln Avenue, police said. Detectives said that assault was similar to another incident a month before and a block away.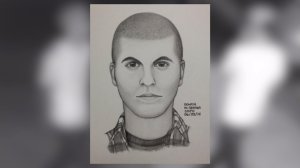 Attempted sexual assaults on Meade Avenue near 33rd Street and on Lincoln Avenue near Oregon Street were reported on June 17 and June 21, respectively, according to police.
The most recent attack was reported on Thursday. The attack happened about 11:30 p.m. when a man knocked a woman to the ground and punched her in the face in an alley off the 3900 block of Idaho Street, Sgt. Shawn Takeutchi said. Detectives from the Sex Crimes Unit were working to determine if the attack was related to other recent assaults in the North Park neighborhood.
Police described the suspect in Thursday's attack as Hispanic, 5 feet 6 to 6 feet tall and wearing a red shirt and dark pants. The suspect ran off when the woman screamed and several witnesses came to her aid.
Kendra Smith was attacked in May, but police haven't linked her case to the more recent cases.
"I'd like to meet with these other women. I have been proactive from the beginning since I was attacked," Smith said. "The last thing I want is for more women to be attacked and yet it's still happening."
Police said residents should turn their porch lights on and be aware of their surroundings while walking in the neighborhood.
Anyone with information was asked to call the Sex Crimes Unit at 619-531-2210 or San Diego County Crime Stoppers at 888-580-8477.