This is an archived article and the information in the article may be outdated. Please look at the time stamp on the story to see when it was last updated.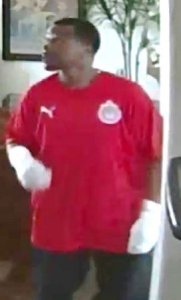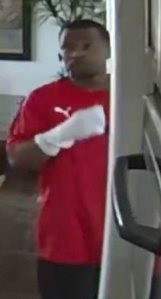 CHULA VISTA, Calif. — Authorities reached out to the public Thursday for help in identifying a thief who broke into a Chula Vista home almost two months ago.
A surveillance camera captured photos of the intruder when he broke into the home in eastern Chula Vista around 1:20 p.m. on June 10, according to police.
The man, who had a muscular build and was wearing a red Puma T-shirt, stole about $5,000 worth of property from the home before fleeing.
Anyone with information about the burglary is asked to call San Diego County Crime Stoppers at 888-580-8477 or contact the agency online at sdcrimestoppers.org. Tipsters can remain anonymous and could be eligible for a reward of up to $1,000.