This is an archived article and the information in the article may be outdated. Please look at the time stamp on the story to see when it was last updated.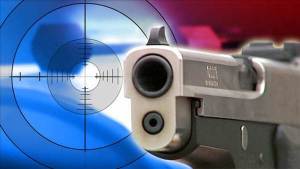 San Diego – A man was shot several times while sitting in his vehicle in Nestor, and was hospitalized with life-threatening injuries, a police sergeant said.
Three male suspects approached the victim around 2:10 a.m., in the 2200 block of Iris Avenue, near Hollister Street, San Diego police Sgt. L. Taylor
said.
A confrontation ensued, in which the victim was shot multiple times while still inside his vehicle, Taylor said. The suspects then ran off, the sergeant said.
The wounded man was taken to a hospital, and police considered his injuries to be life-threatening, Taylor said.
Anyone with information is asked to contact Crime Stoppers (888) 580-8477.