This is an archived article and the information in the article may be outdated. Please look at the time stamp on the story to see when it was last updated.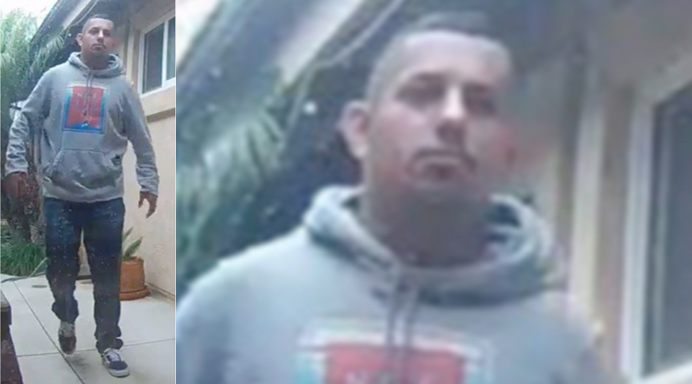 SAN DIEGO – Police are asking for help in identifying a man who broke into a Clairemont home last month.
A man forced his way through a rear bedroom window of a home in the 3800 block of Mt. Everest Boulevard on May 21 around 1:30 p.m., San Diego Crime Stoppers reported. He stole a small safe containing cash, legal documents and a passport.
No one was home during the burglary, police said.
The suspect was described as a Hispanic man in his early 20s, 5-feet, 9-inches tall, medium build, wearing dark colored jeans, gray hooded sweatshirt with a red logo on the front and black "Van" style shoes.
Anyone with information about the case should call SDPD at 858-552-1733. Tipsters can remain anonymous by calling Crime Stoppers at 888-580-2477.