This is an archived article and the information in the article may be outdated. Please look at the time stamp on the story to see when it was last updated.
SAN DIEGO — Authorities Friday are asking for the public's help in identifying the suspect or suspects responsible for fatally shooting a 23- year-old man one year ago near his family's San Carlos-area home.
Cyniace Vilsaint of San Diego was shot in the 6600 block of Park Ridge Boulevard shortly before 11 p.m. on Aug. 4, 2017. A family member drove him to Kaiser Permanente Zion Medical Center, where he was pronounced dead, San Diego Police Officer Mark Herring said.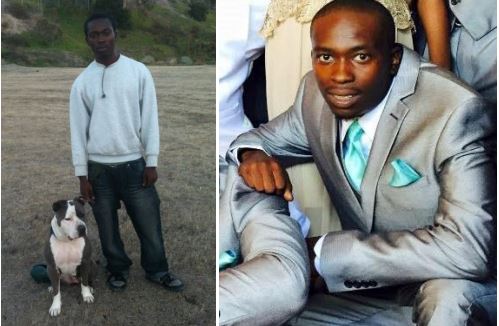 Police have disclosed no suspected motive for the slaying and have released no descriptions of the suspect or suspects.
On Aug. 9, 2017, authorities announced a $7,000 reward for information leading to an arrest, with retired San Diego County Sheriff's Capt. Roy Heringer pledging $6,000 in added funding to the San Diego County Crime Stoppers' standard $1,000 reward for useful information in the case.
Heringer works as a facilities manager at St. Dunstan's Episcopal Church, where Vilsaint was a member.
"People around the community and other police officers donated money to a fund we've set up at the church. So we have additional funds – I can't disclose what that amount is, but there's a substantial reward for information that might lead to the arrest of the people who committed this crime," said Heringer.
Anyone who might have information related to the shooting is asked to call San Diego Crime Stoppers at (888) 580-8477 or contact the agency online at sdcrimestoppers.org. Tipsters may remain anonymous.