This is an archived article and the information in the article may be outdated. Please look at the time stamp on the story to see when it was last updated.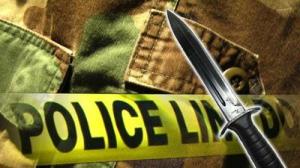 SAN DIEGO — Police were on the lookout today for the man who stabbed a 23-year-old man at a trolley stop in Old Town, an officer said.
A man with a shaved head yelled out a gang challenge before stabbing the victim in his chest about 10:40 p.m. Wednesday at the Taylor Street stop, San Diego police Officer Dino Delimitros said.
The victim's wound is not believed to be life-threatening, Delimitros said.